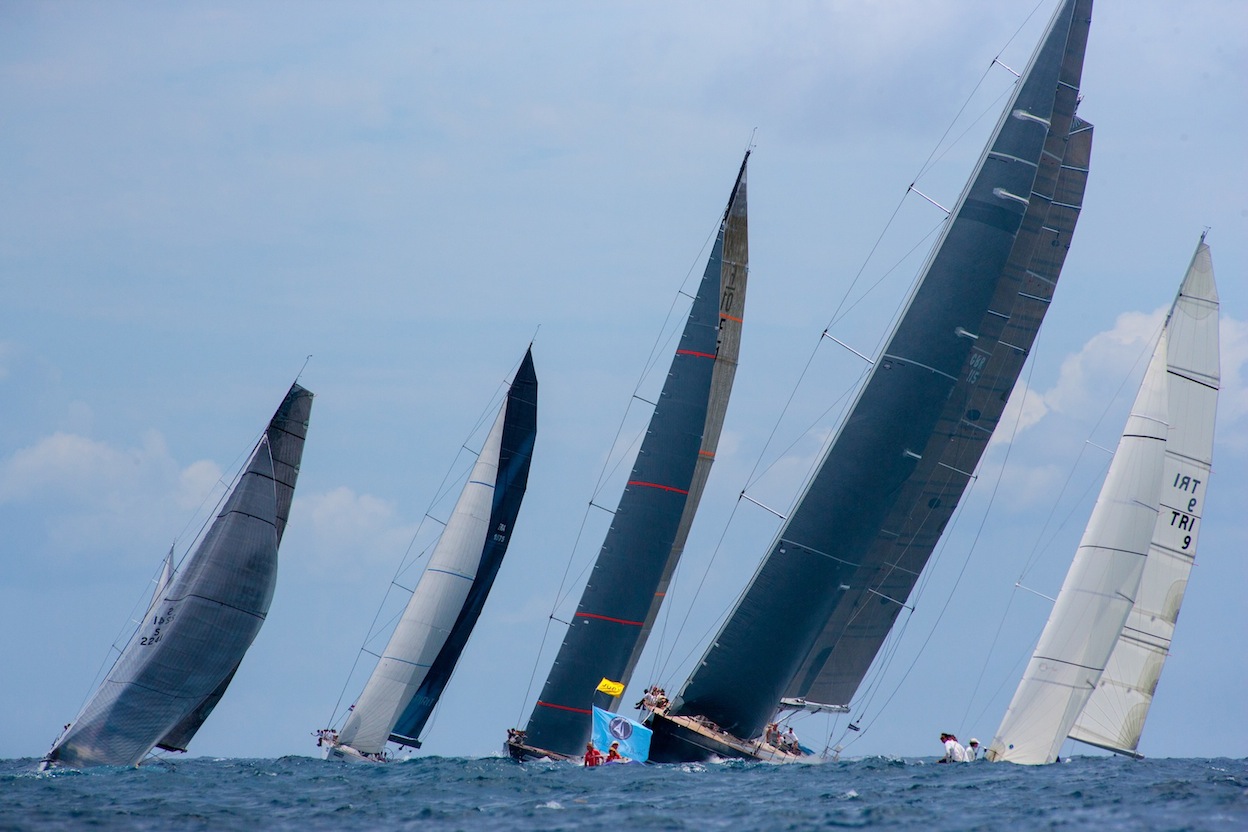 Kapsejlads
Livet på 112 fods Baltic med 1.000 kvm gennaker
Bouwe Bekking og Jens Dolmer sejler i Carribien på Nilaya på 90 ton, hvor de næsten er sikker på en podieplads. Ny blog. Se nye galleri-fotos midt på minbaad.dk
Af Troels Lykke |
Bouwe Bekking skriver fra St. Barth, hvor han sejler på en 112 fods Baltic Nilaya, hvor 65 både kæmper i stævnet Les Voiles de Saint Barth 2012
Conditions in St Barth have been been very variable. Two days ago we started in 6-7 knots, we had a nice race again with Rambler90 in the first 10 miles of the course which were upwind sailing.
Fandt mere vind under land
We did a nice job on the shifts and and as well always finding more pressure close to the island.
We forced them four times to tack and were right on there tail at the upwind mark, where when we went for a long down wind leg, where they disappeared.
3. plads var lidt af en skuffelse
On the last beat into the finish, the wind slowly started to lift to the left and by the time we finished, the beat had turned into a run for the boats behind us.
Still scored a 3rd on handicap, which was a bit disappointment as well sailed well, but that is yacjhtracing. Today there was more breeze in the forecast, 12-15 knots and we even saw 25 knots in the some rain squalls.
Sailed again a superb beat and where right next to Rambler. We set our code 0, on a short reach of 0.7 mile while they opted to only use the jib.
Reaching and running they are way faster than us, so by using the big sail we kept it close.
Then we peeled to the big kite, which was followed immediately by a gybe, the boys up front did a very nice job today, we are sailing our boat like a 40 footer.
Rambler ran away from us, while we did the same against the others. Scored a 2nd place and nearly can't miss the podium anymore.
Jann Neergaard på Whisper
Third place was for Whisper, where another Dane Jann Neergaard is sailing on. Tomorrow the last day, than quickly helping packing up as the crew will try to leave for Palma already on monday. Mid May is our next event in Capri.