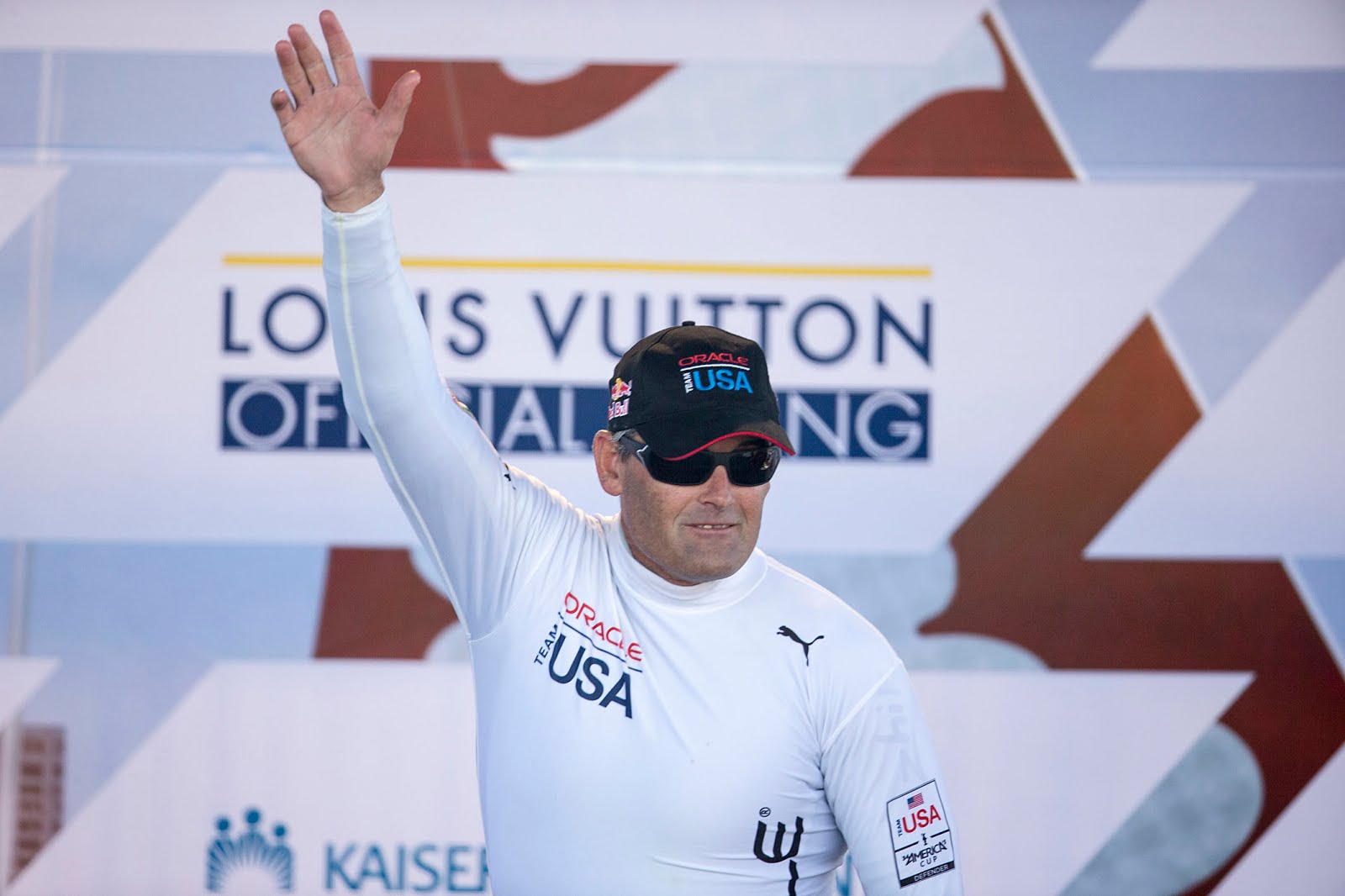 Kapsejlads
Russell Coutts: Sikkerhedskrav ingen fordel for Oracle
Fire gange America's Cup-vinder, Oracles CEO, afviser beskyldninger fra modstandere om at sikkerhedsændringer er en fordel for Oracle. Læs Stuff.co.nz-artikel.
Af Troels Lykke |
Four-time America's Cup winner Russell Coutts has scoffed at accusations by two foreign challengers that defending champion Oracle Team USA is benefiting from safety changes.
Coutts, the CEO of Oracle Team USA, also defended regatta director Iain Murray, who said that he was frustrated that Emirates Team New Zealand and Italy's Luna Rossa have protested his ability to recommend safety changes.
The Kiwis and Italians are unhappy with Murray's requirement that the high-performance boats have deeper rudders with larger winglets to give them additional stability.
Team New Zealand's protest is set to be heard on Tuesday (NZT), a day after the Kiwis face Luna Rossa in the opening race of the Louis Vuitton Cup for challengers.
If the jury sides with the two teams, Murray said he has "no choice but to go back to the Coast Guard and inform them that the safety plan hasn't been met and a discussion will have to be had whether the permit to race stands or doesn't stand. Without a permit to race on San Francisco Bay, there will be no racing."
Team New Zealand and Luna Rossa have suggested that the changes to the rudders will aid Oracle, which doesn't have to race until the opener of the 34th America's Cup on September 7.
The changes to the rudders were among 37 safety suggestions made by Murray in a review prompted by the death of leading British sailor Andrew Simpson, who died when Artemis Racing's boat capsized on May 9.
The changes range from lower wind limits to additional safety equipment worn by the sailors on the fast, space-age catamarans.
"They're making these accusations as if we're having to do things because we're not confident about winning," Coutts said.
"We've got the best sailing team out there and we've proven that over the last two years. We have the best technology. But even if we had even technology, I'd be betting on us because our team has proven we're better than them."
Coutts also defended Murray, an Australian who's a former America's Cup skipper.
"There's been a lot of stuff that's been unfair to Iain Murray," Coutts said. "He's a skilled naval architect and an extremely honest and credible guy, and knowledgeable guy. To suggest he would favour one team over another, frankly, is insulting to him, and it's also insulting to us. We play by the rules and we win playing by the rules."
Coutts said Oracle supports Murray's recommendations.

"If you ask most of the sailors, they'd say, 'Give us the safest options you can,"' Coutts said. "But it's a bunch of rules advisers and wannabe lawyers sitting around a room arguing over what they think's going to make them more competitive."
Murray said claims that his 37 safety rules were changing the game just before the regatta starts are baseless.
"I made these recommendations to the teams on May 22, over six weeks before the first race of the Louis Vuitton Cup," he said.
"At that meeting, all of the teams agreed to all 37 of the safety recommendations. Grant Dalton [managing director of Emirates Team New Zealand] walked to the front of the room, shook my hand, and told me, 'Good job. You won't get any push back from us."'
Murray said the official measurers have informed him that both Luna Rossa and Emirates Team New Zealand comply with the AC72 Class Rule even though they haven't changed their rudders.
"They can race on the first day with their equipment as it is now because it already meets the minimum requirements set out in my safety rules," Murray said.
"So this isn't about teams not being able to comply. This is about two teams trying to gain an advantage from changes I've implemented to make all of our racing safer."
Kilde: Stuff.co.nz